"Did you know"?
Topic Area: Mental Health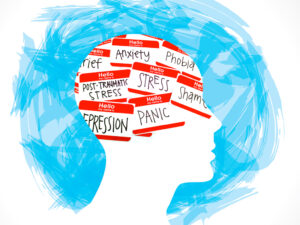 Mental health has become an area of increased concern across the country and has also bubbled to the surface as an area of need in Siouxland. The County Health Rankings 2022 Report shows that the mental health provider ratio for Woodbury County, IA is 1 provider per 570 residents. The ratio for Union County, SD is 1 provider per 2,310 residents, and the ratio for Dakota County, NE is 1 provider per 430 residents. Communities that are seen as top performers in mental healthcare access across the nation tend to have closer to 1 provider per 250 people.
It is important that our communities work together to ensure greater access to mental health services, especially as we see increasing suicide rates. According to the National Center for Health Statistics, the suicide rate per 100,000 population increased from 11.2 (2005) to 18 (2020) in Iowa, from 10.9 (2005) to 14.9 (2020) in Nebraska, and from 15.4 (2005) to 21 (2020) in South Dakota.
Source For Siouxland's leadership is grateful for our partnership with Growing Community Connections and the opportunity to share important data and information with a large group of partners in the Tri-State area. For more data updates, check out our Facebook page at https://www.facebook.com/SourceForSiouxland.