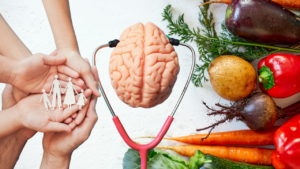 For multiple local organizations, Food Insecurity, Mental Health, and Substance Use have been areas of attention in 2023.
In the Fall of 2022, Source For Siouxland, Growing Community Connections, and Healthy Siouxland Initiative hosted an in-person meeting to provide Source For Siouxland data updates and to share about the Community Health Improvement Plan created by the Siouxland District Health Department, along with the local hospitals, including Dunes Surgical Hospital, MercyOne, and UnityPoint Health- St. Luke's. The report can be found here, and includes mutliple areas of focus and strategies to address needs and gaps. During the meeting, the areas with the highest perceived "impact" and "community will" were determined to be:  Food Access, Mental Health, and Substance Use.
At the September 14th, 2023 Growing Community Connections meeting, the progress made by community partners in these areas was highlighted and two panels were held, the first about Food Access and the second about Mental Health and Substance Use. In addition to the information shared at this meeting, we wish to share other progress highlights. Please click the links below to find important handouts from some of our partners in addressing Food Access and Mental Health/Substance Use in the Siouxland area.
Food Access
Food Bank Siouxland- Fall Information
Iowa State Extension: Buy. Eat. Live. Healthy- Woodbury County
Iowa State Extension: SNAP-Ed Impact – Woodbury County
Nebraska Extension: Voices For Food- Dakota County
Siouxland District Health Department: Siouxland Community Gardens 
Up from the Earth- Positive Data
Mental Health/Substance Use
County Health Rankings: Mental Health Data
Mental Health America: Tri-State Depression
Siouxland CARES Youth Survey Highlights
South Sioux City Schools- School Based Therapy
Questions may be directed to sourceforsiouxland@gmail.com.