The following chart is the Total Confirmed New Siouxland COVID-19 Cases by Week. This data is for Dakota County, NE; Plymouth and Woodbury County, IA; and Union County, SD.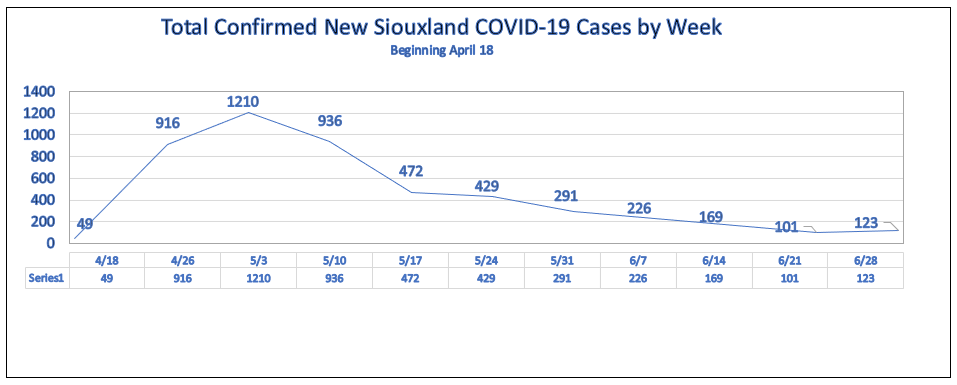 As of Monday, June 29, 2020, there were 5,281 confirmed COVID-19 cases in the tri-state area. Charts for April and May can be found, here!

Counties include Woodbury and Plymouth, Iowa; Dakota, Nebraska; and Union, South Dakota.
Composite data compiled by Source For Siouxland from Iowa, Nebraska, and South Dakota
Health Departments, Siouxland District Health Dept., and Dakota County Health Dept.
Note: Number of positive tests will increase with increased testing.
Source For Siouxland reminds you that community data is available for your grant writing needs and community or agency planning initiatives at www.sourceforsiouxland.com.
Community Data, Community Planning, COVID-19 Data, Data, Growing Community Connections, Iowa, Local Data, Nebraska, North Sioux City, Sioux City, Siouxland, Source For Siouxland, South Dakota, South Sioux City