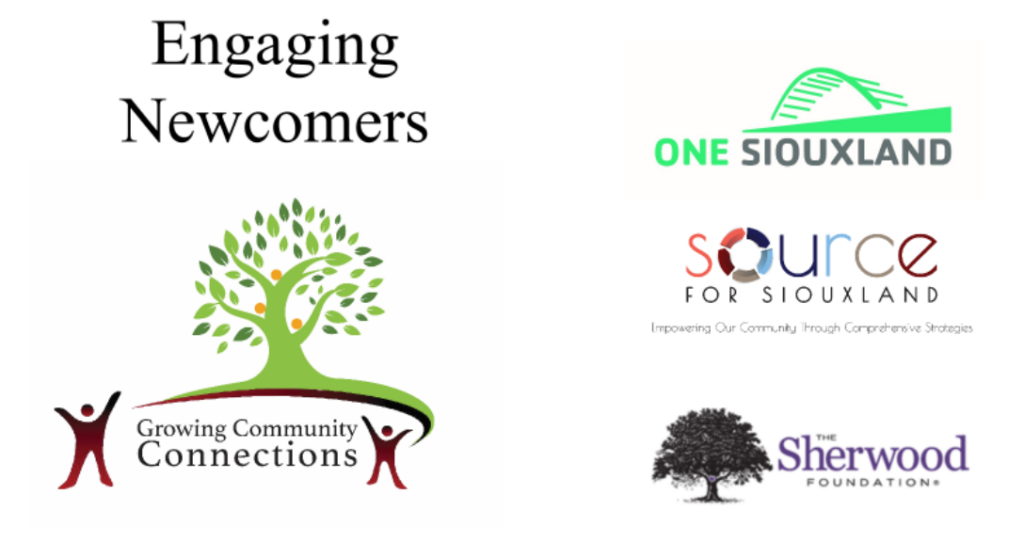 The results of the Engaging Newcomers Survey are now available here: 2022 Newcomer Survey Results PDF
The available data comes from 379 surveys conducted in 11 languages by 8 different interviewers. The purpose of this survey was to engage our foreign-born neighbors in the process of identifying needs and developing solutions. Growing Community Connections and their partners will use this data to:
Align existing programs with identified needs.
Continue to engage multilingual interviewers and community members in both needs assessments and identifying solutions.
Special thanks:
Sherwood Foundation for supporting this project.
Erica DeLeon for her expertise and support, which were essential in developing and administering this survey.
Tonya Bauman for her technical and coordination expertise.
Source For Siouxland for data highlights and analysis.
The eight wonderful interviewers who engaged members of our community in this data-seeking project.
Community Data, Growing Community Connections